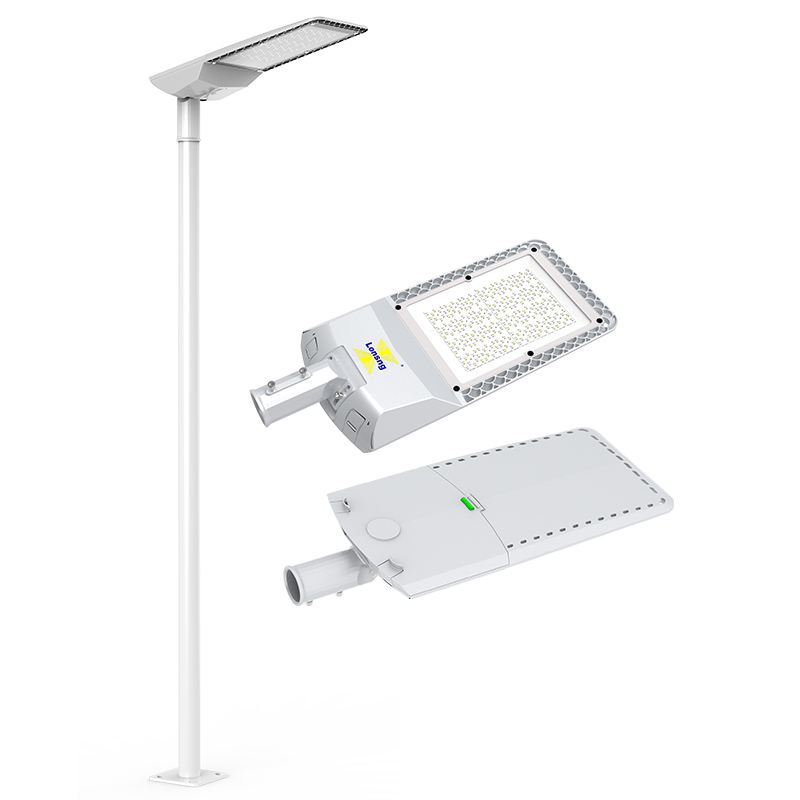 Features:
. Streamlined design, small wind resistance.
. The lamp body has a self-cleaning function to prevent dust from affecting heat dissipation.
. Integrated radiator, professional hot-runner design.
. A wide range of light distributions can be chosen, precise light distribution is suitable for a variety of road environments.
. The light efficiency more than 130LM/W.
. The angle can be easily adjusted. horizontal installation and vertical installation both workable.
. No tool is required to open the power distribution box. Automatic power loss if the power distribution box opens.
. Include supporting frame, pevent power distribution box shutdown accidental during maintenance.
. Equipped with a level for better installation consistency.
. Optional respirator to balance the internal and external pressure of the lamp, to avoid the siphon phenomenon.
. Universal ENMA interface, optional single light controller, light control switch
. Cree, Osram and Meanwell, Philips.
Applications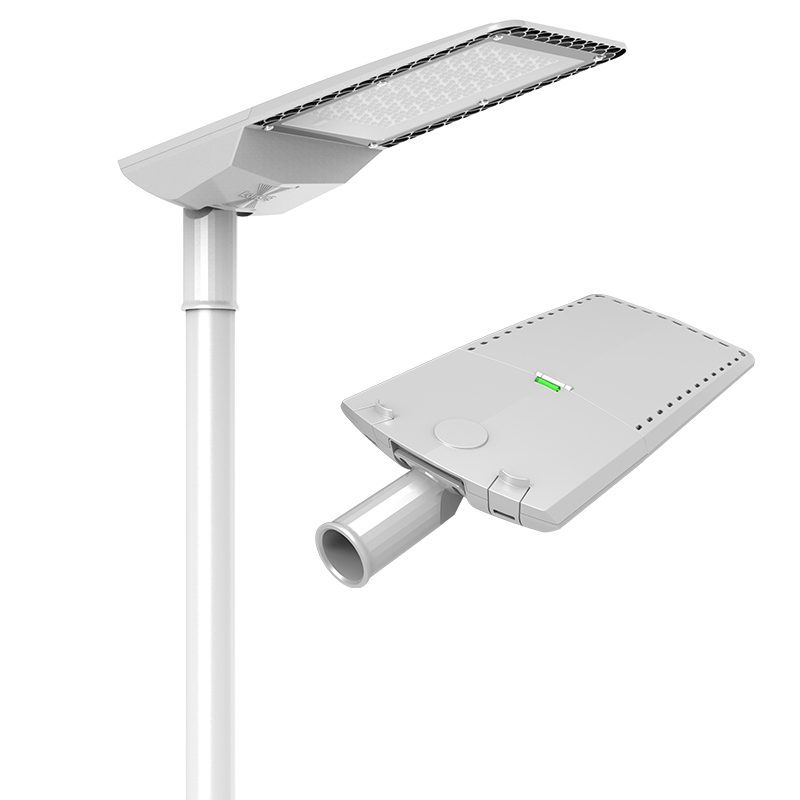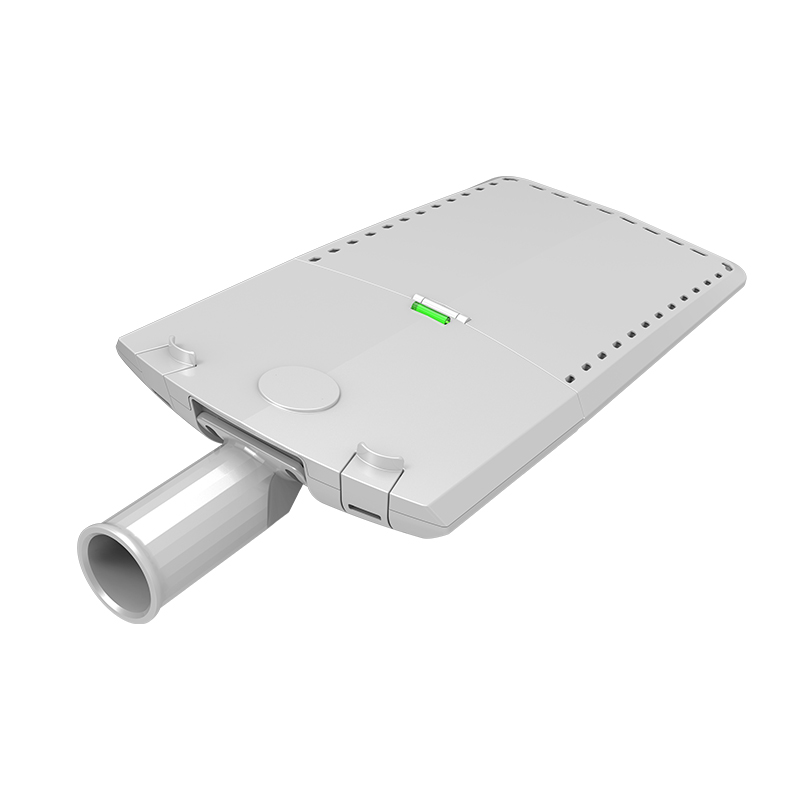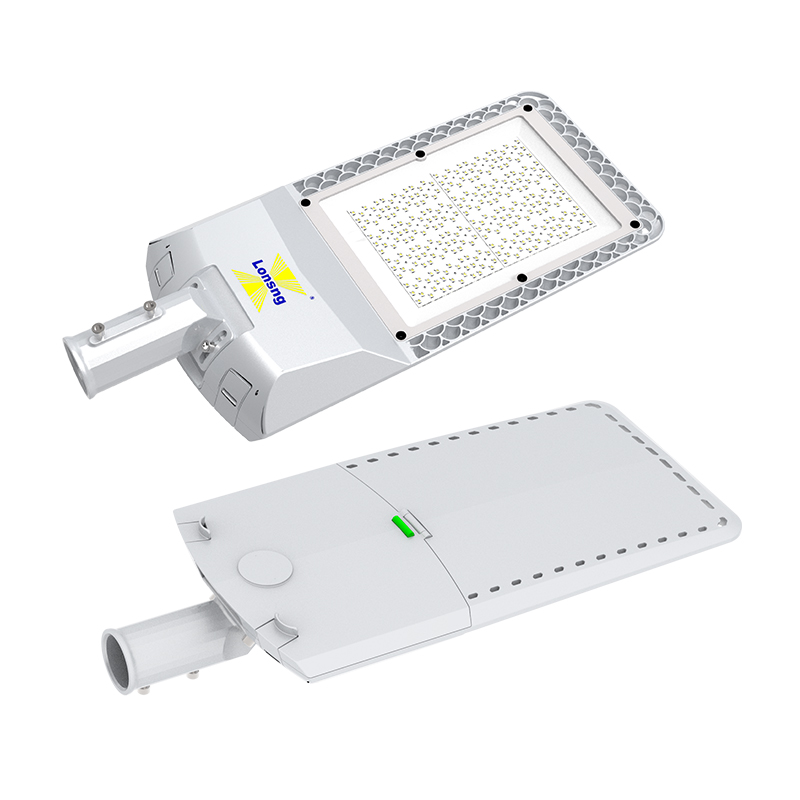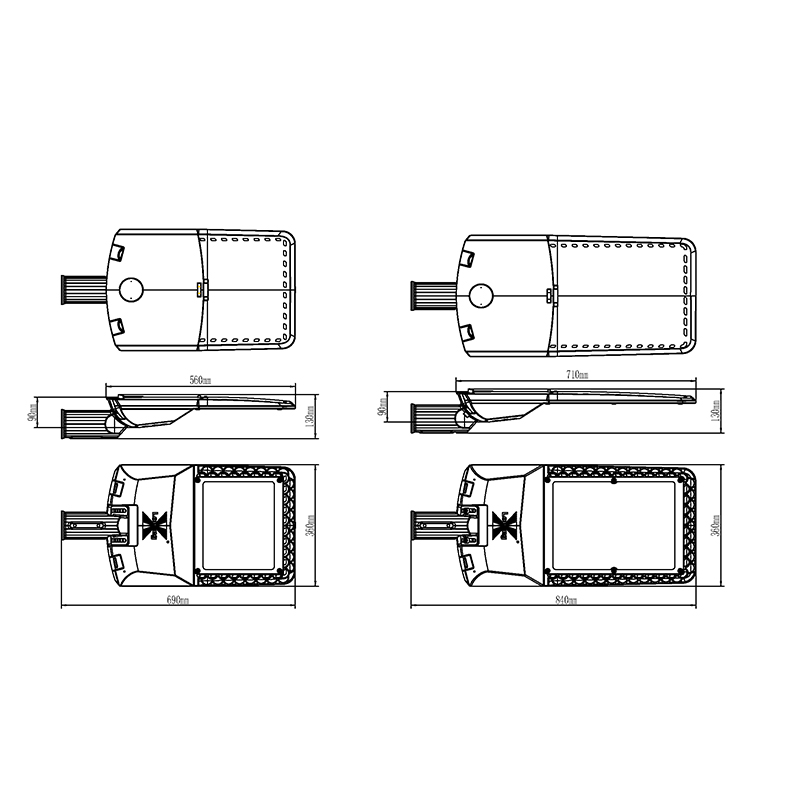 INFORMATION AND DOWNLOADS
PRODUCT DETAILS